Farrah Fawcett Passes Away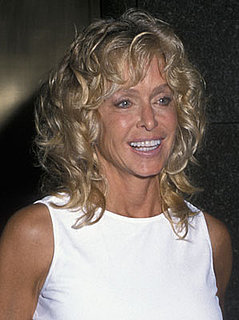 Farrah Fawcett passed away this morning at St. John's Heath Center in Santa Monica, CA. The iconic Charlie's Angels star was 62 and had been battling cancer since 2006. In recent months her condition took a turn for the worse. Her longtime partner Ryan O'Neal was by her side and over the weekend declared their intentions to wed in her final days. Farrah was known for being beautiful both inside and out — she will be missed. Our thoughts are with her family and loved ones at this difficult time.
Ryan O'Neal gave a statement to People saying: "She's gone. She now belongs to the ages. She's now with her mother and sister and her God. I loved her with all my heart. I will miss her so very, very much. She was in and out of consciousness. I talked to her all through the night. I told her how very much I loved her. She's in a better place now. She was with her team when she passed ... Her eyes were open, but she didn't say anything. But you could see in her eyes that she recognized us."