Fashion Rocked Hard Backstage, Too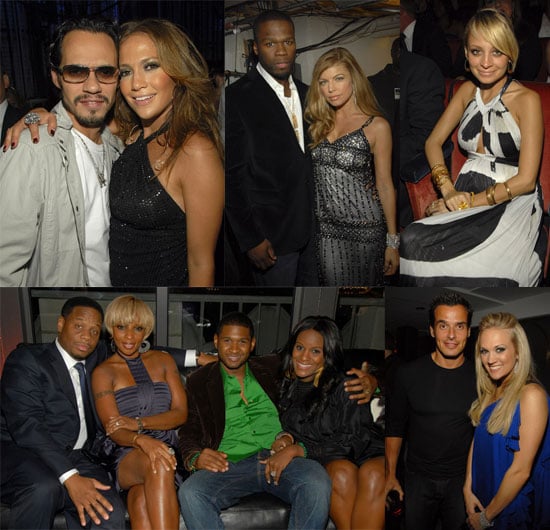 0
Fashion Rocked Hard Backstage, Too
It looks like backstage was the place where Fashion Rocks' hot performers met up with their spouses like Jennifer with Marc, Usher with Tameka, Mary with Kendu. Pregnant and gorgeous Nicole stayed off her feet while the rest of the lucky backstage pass holders mingled and mixed. That would definitely be a fun group to spend an evening with - though I think I would like to be a fly on the wall of the Tyra/Carrie Underwood conversation most of all (or really anything with Ty-Ty's crazy). Check out the show tonight on CBS to see all the hotness and fun for yourself.
To see more pics from the party from Tyra to Luda to Piven just
Images include Nicole Richie, Carrie Underwood, Tyra Banks, Jeremy Piven, Alicia Keys, Carlos Santana, Marc Anthony, Jennifer Lopez, 50 Cent, Chad Kroeger, Mischa Barton, Tommy Hilfiger, Fergie, Josh Groban, Jeremy Piven, Kendu Isaacs, Mary J. Blige, Usher, Tameka Foster, Ludacris, Cuba Gooding Jr. and Antonio Sabato Jr.