Favorite Celebrity Bikini Body of 2011 Poll
Best of 2011: Who Has the Hottest Bikini Body of the Year?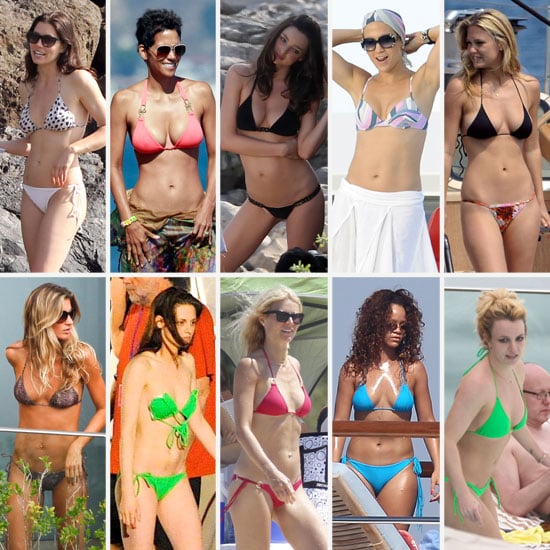 So many of our favorite female stars showed off their bikini bodies this year, busting out their two-pieces on beachside getaways, family vacations, and even on set! Halle Berry was our 2011 bikini bracket champion, but several of her fellow actresses also got in on the action, with Gwyneth Paltrow, Jessica Biel, and Kristen Stewart all showing off their enviable figures. Models Miranda Kerr and Gisele Bundchen rocked as hot-as-ever postbaby bodies, Bar Refaeli took her two-pieces on a world tour, Britney Spears and Rihanna wore triangle tops as they relaxed by the water, and J Lo celebrated her birthday in a sexy suit. It's hard to choose just one top bod, but tell us — who do you think has the hottest bikini body of 2011?
Don't miss the rest of our Best of 2011 coverage across the PopSugar Network!