Favorite Celebrity Couple at the 2011 Emmy Awards Pictures
Who Was Your Favorite Celebrity Couple at the Emmys?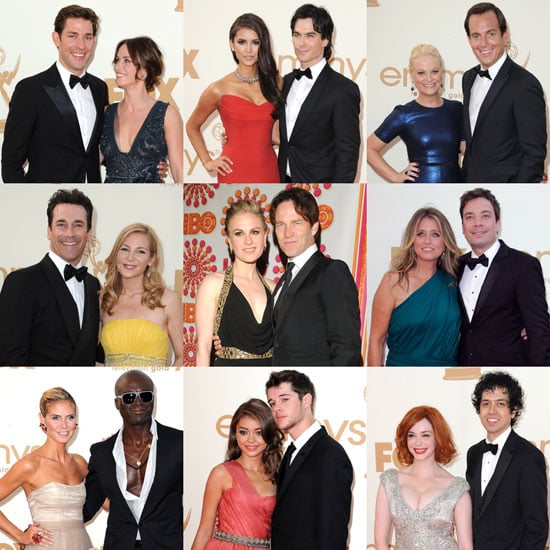 There was plenty of fabulous fashion on the 2011 Emmy Awards red carpet, but we also loved to see some of Hollywood's hottest couples posing for photographers. Emily Blunt escorted her husband, John Krasinski, to the big show, while Ian Somerhalder joined his lovely Vampire Diaries costar and girlfriend Nina Dobrev. Funny pair Amy Poehler and Will Arnett cracked jokes on their way down the red carpet as Mad Men's Jon Hamm was overheard complimenting longtime partner Jennifer Westfeldt on her vintage yellow gown. True Blood's Anna Paquin and Stephen Moyer joined the festivities, as did Late Night's own Jimmy Fallon and wife Nancy Juvonen. Project Runway host Heidi Klum was never more than a few steps away from her good-looking husband Seal. Modern Family's Sarah Hyland invited boyfriend Matt Prokop, and Mad Men's sexy siren Christina Hendricks happily stuck by her hubby Geoffrey Arend. So, tell us — which celebrity couple was your favorite at the Emmys?