Favorite Celebrity Families of 2012 | Poll
Best of 2012: Which Is Your Favorite Celebrity Family of the Year?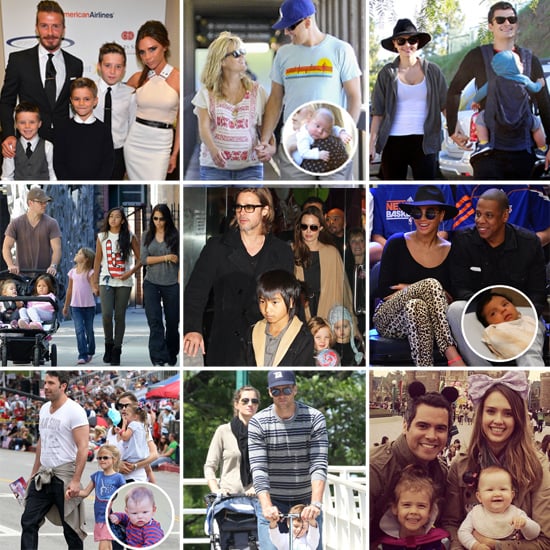 The year is almost over, and we're taking a look back at some of our favorite families of the year 2012. The Garner-Affleck, Witherspoon-Toth, and Knowles-Carter families welcomed new members over the last 12 months with the births of Samuel, Tennessee, and Blue, respectively. Next year, though, Gisele Bundchen and Tom Brady will have another baby.
The Kerr-Blooms and Jolie-Pitts continued jet-setting around the globe for work and fun. The Beckhams ended a chapter in LA, while the Damons made a move to LA. It's hard to pick just one, but tell us: who gets your vote for favorite celebrity family of 2012?
Also, don't forget to check out all our Best of 2012 coverage across the PopSugar network!