Favorite Male Celebrity of 2012 PopSugar Poll
Best of 2012: Who Is Your Favorite Male Celebrity of the Year?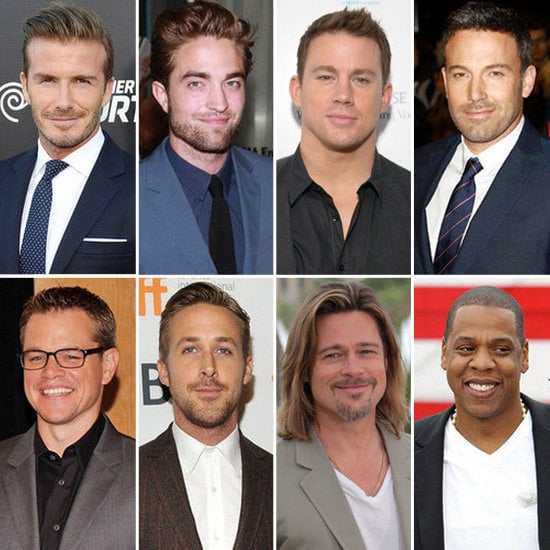 As 2012 comes to a close, we're taking a look back at the actors, singers, and athletes who got our hearts racing over the past 12 months. Robert Pattinson, Channing Tatum, and Ben Affleck reigned over the box office, while Matt Damon, Ryan Gosling, and Brad Pitt traveled the globe filming new projects. David Beckham ended his career with the Galaxy, and Jay-Z became a first-time dad. The competition is stacked with good-looking men, but tell us: which hot guy is your favorite male star of 2012?
Make sure to check back for more Best of 2012 content as we kick off our comprehensive look back at the past year in entertainment!