Favorite New Celebrity Couple of 2012 Poll
Best of 2012: Which New Celebrity Couple Is Your Favorite?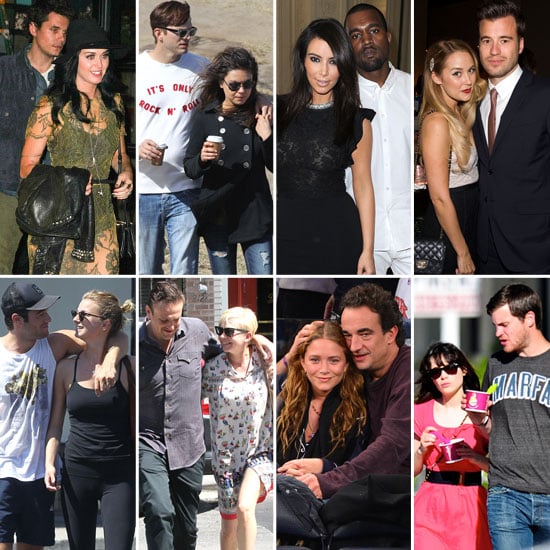 It was a year filled with love for our favorite celebrities, and we want to know which new romance was your favorite! Costars, both past and present, took their chemistry off screen, including Revenge's Emily VanCamp and Joshua Bowman and former That '70s Show vets Mila Kunis and Ashton Kutcher. Meanwhile, Katy Perry and John Mayer struck up a relationship, and Kim Kardashian took it the next level with longtime pal Kanye West.
Michelle Williams and Jason Segel coupled up, while Mary-Kate Olsen and Olivier Sarkozy made an affectionate pair, engaging in PDA around the Big Apple. Lauren Conrad found a man who makes her smile in William Tell, and Zooey Deschanel and Jamie Linden have been hand in hand all over LA. So tell us: which of these famous duos is your favorite new couple this year?
Be sure to check out the rest of our Best of 2012 coverage across the network!