Favorite Shirtless Star of 2011 PopSugar Poll
Best of 2011: Who Is Your Favorite Shirtless Star?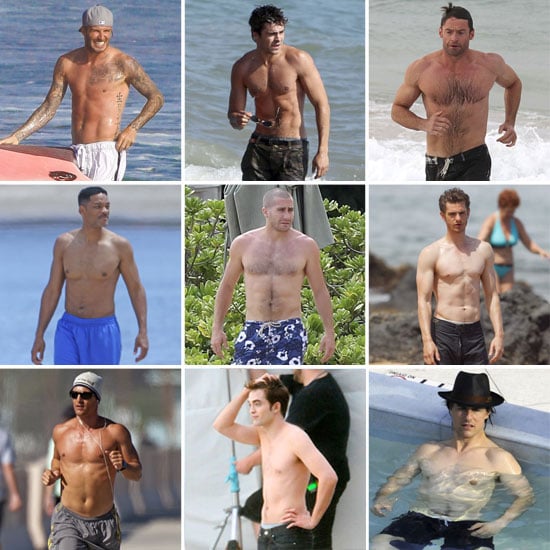 This year was a memorable year for shirtless moments! David Beckham spent the Summer in Malibu surfing the waves, while Jake Gyllenhaal showed skin in Hawaii on a family vacation. Zac Efron was top dog in our annual shirtless bracket, and buff newcomer Andrew Garfield revealed what he's been hiding under his extra tight Spiderman suit. With so many good-looking men to choose from, tell us — which hot guy is your favorite shirtless star of 2011?
Also, don't miss all our Best of 2011 coverage across the PopSugar Network!