Fergie just can't stop talking about her meth addiction. She told Giant Magazine what her cracked out life was before she was part of The Black Eyed Peas. Here's more from the interview: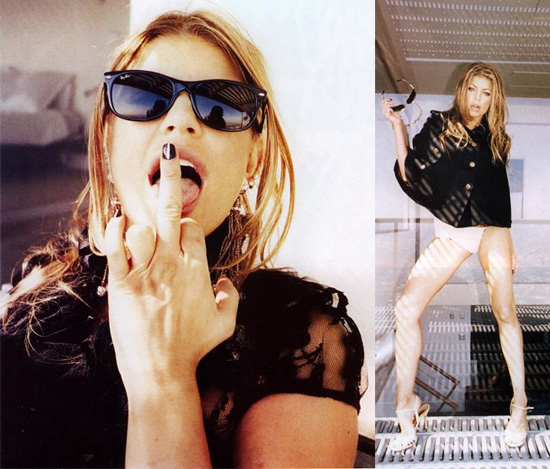 "It got to the point where I was doing meth day and night and had no more money," she admits. "I was hearing voices. I thought people were after me. I wasn't talking to any of my friends or family. I actually lost so much weight that my friends did an intervention. So I lied and said I was bulimic, just making stuff up."

Eventually with the aid of a hypnotherapist, Fergie quit crystal meth and hasn't looked back. She still indulges in alcohol ("I enjoy having a glass of wine here and there"), but she says her hardcore drug ways are a thing of the past. "I could have written a whole album about my struggle with drugs, but I'm not sure if I'm gonna feel comfortable with people knowing my dirty secrets."
It's a little too late for that, don't you think? But we're glad Fergie decided to skip the album documenting her days as a drug addict. We've already heard that True Hollywood Story too many times. Luckily, hers has a very happy ending. To read the full article and see more pics, just read more