Fergie Gets One More Wear Out of Her Voting Dress
Does someone need to remind Fergie that she missed the election by a day? Perhaps the singer was still up after a long night of celebrating, showing off her pro-voting dress around LA yesterday. After her time in London filming Nine, Fergie has been looking happy to be back in LA with her favorite workout buddy. Plus, if she needs to have meetings with her fellow Black Eyed Peas about their upcoming album before she jets away again, Will.i.am can surely find time to have a hologram meeting similar to how he was beamed into CNN's election night coverage.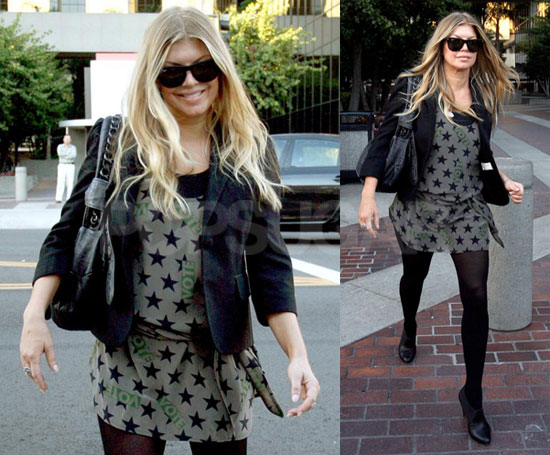 To see more of Fergie just read more.