Fergie and Josh Are Party Pa-Party Pa-Party People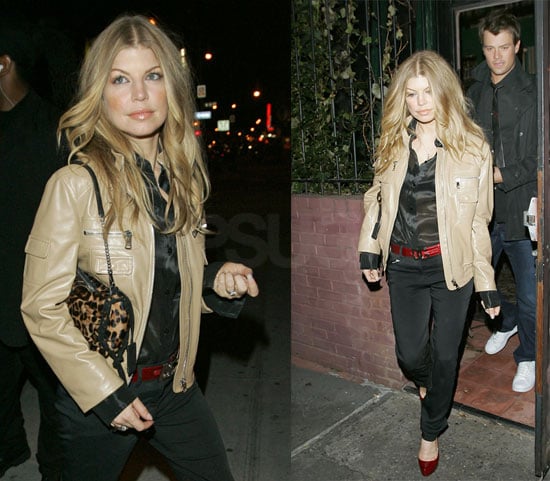 0
Fergie and Josh Are Party Pa-Party Pa-Party People
Fergie looked all soft (kiiiiinda want to touch her hair) on her way out of the Waverly Inn with hot Josh last night. I don't think that bag is part of her newest collection for Kipling, just saying. Fergie's always been a bit of a chameleon with an ambiguous background, and she recently talked to Latina.com about why she's shied away from championing that part of it. She said:
"Yes, I have Mexican in my ancestry. My Dad's grandmother was born in Guanajuato. I'm very proud of it; that's probably where I get my fire! I'm mostly Scottish-Irish, though . . . I don't go around claiming it big time, because there are many more full-bred Latinas that are out there to represent."
Fergs and Josh appear just a touch sleepy here, so I'm thinking that it wasn't a big party night. No worries though, Fergs does quite enough of that in her new duet with Nelly, "Party People." Check out the video below — big girls may not cry, but they certainly rap.
To see Fergie and Nelly's new video just