Fill Out an Oscar Ballot and Win a TV
Fill Out an Oscar Ballot and Win a Samsung TV!
As award season rages on, we've saved our best ballot for last. The Oscars are just a few weeks away, and to get you all in on the fun we're giving away a TV to the user who can accurately predict the highest number of winners! All you have to do is click here to start making your choices, and you'll be on your way to taking home a gorgeous 46-inch Samsung LED HDTV.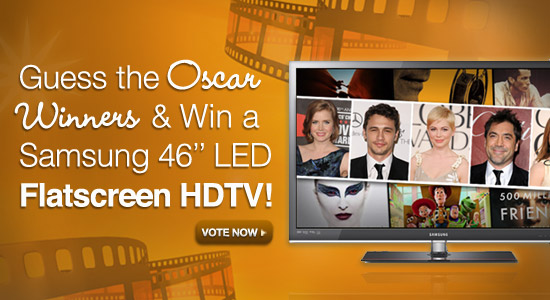 To enter, just click here and start making your Oscar winner picks. You must be a registered member of the PopSugar Network to join in, and if you're not a member yet, that's OK: just click here to sign up. Check out the official rules here, and you have until noon PST on Feb. 27 to enter — so start predicting your winners now!