It's been a long, hard hiatus people but we've finally made it to the new episodes of Lost! While the break was difficult, we are now rewarded with 16 straight episodes. If you need a review before tonight, get caught up with this Lost refresher course. In the meantime, here's a little Josh Holloway tidbit. The sexy actor tells Elle Magazine that he was the "king" of pick-up lines. Here's highlights: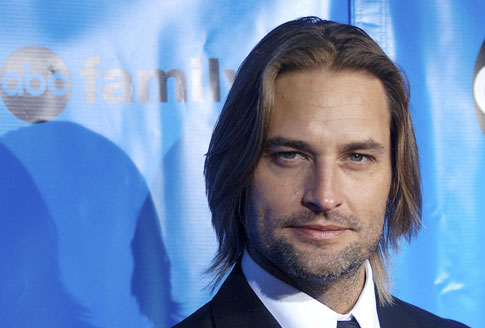 His best one, he says, is, "Did it hurt ... when you fell out of heaven?" Another: " 'Wow, that's a beautiful dress. I saw one just like it at Kmart.' See, you gotta make them think they're all that, and then pull the carpet out from under them."
When asked with whom he'd want to be erroneously linked in a gossip column, Holloway, answers, "Jessica Alba."
Before he met his wife, Holloway says that in relationships, "I've done all the dumping, which is not a good thing. It's funny, because I married someone who has always done it as well. I believe I met my match."

It's a good thing he's married so hopefully those groan-inducing lines can be retired for good. Check out the cheesy pick-up line-free and action packed new episode of Lost airing tonight at 10pm on CBS!