Follow POPSUGAR on Twitter, Instagram, Facebook, and More
Get Social With POPSUGAR!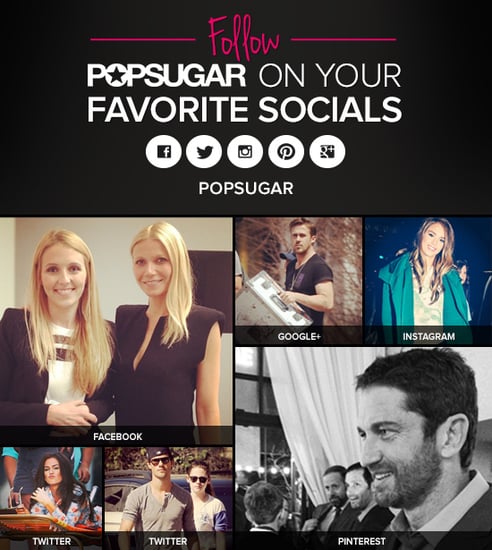 You already come to POPSUGAR for the updates on your favorite celebrities, biggest news, and the stories everyone's talking about, but the fun doesn't end here — we're on Facebook, Instagram, Twitter, Pinterest, Vine, and Google+! Here's how to find us:
"Like" us on Facebook. We're constantly posting the best pictures and most exciting stories, and we love to hear what you have to say!



Follow us on Twitter. Come here to get breaking news and the latest celebrity updates you need to know.



Scroll through our Instagram, where you can get a behind-the-scenes look at POPSUGAR, see cute celebrity candids, and more!



Get inspired on Pinterest. We love to post celebrity and news — but that's not all! We're sharing everything from fashion favorites and inspirational quotes to travel destinations and even adorable pups.



Add us on Google+. Yep, we're here, too, and — you guessed it — we're sharing the hottest celebrity photos and most-talked-about news stories daily.



Follow us on Vine (@POPSUGAR)! For quick videos from events we cover and fun snippets of life at POPSUGAR.