A Fresh Faced Joaquin Premieres Reservation Road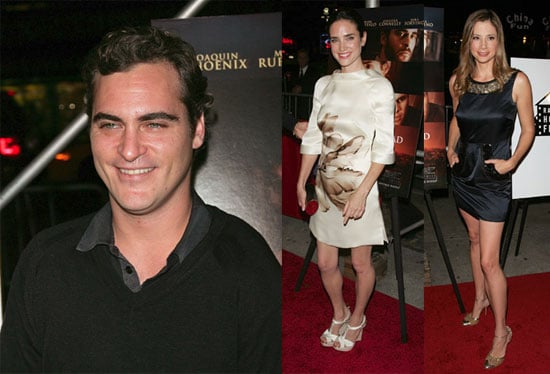 0
A Fresh Faced Joaquin Premieres Reservation Road
Joaquin Phoenix cleaned up real nice for the NYC premiere of Reservation Road. It really is amazing what a haircut and a shave can do for a guy. He definitely holds his own as the man of the hour since his co-star Mark Ruffalo couldn't make it to the event. Mira Sorvino showed off her long legs while Jennifer Connelly looked beautiful but we're not loving the huge flower on her dress. The movie doesn't hit theaters until Oct. 19th, but Molly was lucky enough to see an advanced screening of the film, so be sure to check into Buzz next week for her review.
More pics including Edie Falco so just
Images include Mira Sorvino, Jennifer Connelly, Joaquin Phoenix, Edie Falco.