Funny Lena Dunham Tweets
The Funniest Celebrity Tweets of the Week
Lena Dunham believes in the divine power of Oprah, and Rob Delaney thinks "fantasy" football involves a hug from Tom Brady. This week, some of Hollywood's most hilarious men and women had us cracking up thanks to funny tweets about Miss Winfrey, selfies, Seinfeld, and the awkward woes of jumpsuits. As you ease into the weekend, have a laugh with some of the most LOL-worthy tweets from witty stars.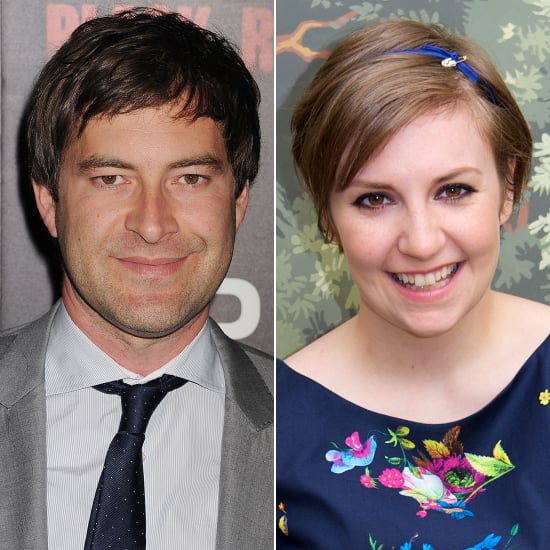 Rob Delaney seems to have confused the "fantasy" in fantasy football.
my fantasy football thingie is tom brady hugging me in a barn what is fantasy football

— rob delaney (@robdelaney) August 13, 2013


Real talk from Kelly Oxford.
FACT: We were all ugly in the 90's.

— kelly oxford (@kellyoxford) August 12, 2013


The power of Oprah isn't lost on Lena Dunham.
Oprah could get me to confess to a murder I hadn't committed. She could get me devote my life to sustainable agriculture. She is #thelord

— Lena Dunham (@lenadunham) August 11, 2013


We get it, Mark Duplass, we get it.
I doubt I'll ever write a novel, but I love thinking of opening lines for all the novels I'll never write...

— Mark Duplass (@MarkDuplass) August 14, 2013


Olivia Wilde knows the woes that can be involved with jumpsuits.
Note to anyone who wants to wear a jumpsuit to an outdoor concert: you will at some point find yourself naked in a port-a-potty.

— olivia wilde (@oliviawilde) August 12, 2013


Chris D'Elia thought Petey Pablo's "Raise Up" lyrics might come to life.
Just got back from North Carolina and there were literally zero guys taking their shirts off and swinging them around like a helicopter. :-/

— Chris D'Elia (@chrisdelia) August 13, 2013


Chrissy Teigen wants to challenge the Dirty Dancing idea that "Nobody puts baby in a corner."
I am going to have a baby just to take a picture of it in the corner

— christine teigen (@chrissyteigen) August 14, 2013
Keep reading for more funny celebrity tweets.
Whitney Cummings has a message for selfie fans.
You should be ashamed of your selfie.

— Whitney Cummings (@WhitneyCummings) August 14, 2013


Zachary Levi has taken his vocabulary up a notch:
I've recently adopted the word 'tertiary' into my lexicon without fully understanding it's meaning. I'll let you know how that goes.

— Zachary Levi (@ZacharyLevi) August 14, 2013


For Mae Whitman, home is wherever there's dessert.
I keep forgetting I don't have any dessert at home and then I just want to get the hell out of here

— mae whitman (@maebirdwing) August 14, 2013


Anders Holm has big plans for next year.
In 2014 I'm going to find an Adam's Family Pinball Machine and put it in my home.

— Anders Holm (@ders808) August 11, 2013


News to us (and Tavi Gevinson) — not everyone is into Seinfeld reenactments.
growing up is realizing other people get bored when you relate to what they just said by explaining/reenacting an entire episode of seinfeld

— Tavi Gevinson (@tavitulle) August 10, 2013


Sounds like Anna Kendrick experienced a magical moment.
I just saw a horse rolling around in a field like a damn puppy. I am convinced I will never see anything better as long as I live.

— Anna Kendrick (@AnnaKendrick47) August 15, 2013


Megan Amram is looking for a contact at Pixar. Anyone?
the sequel to "Up" should be called "Up 2: No Good" who do I tell this to

— Megan Amram (@meganamram) August 13, 2013


Apparently Sarah Silverman is super into entitlement.
Spoiled rich kids who've never heard the word no are such a delight to be around in general

— Sarah Silverman (@SarahKSilverman) August 9, 2013


Kat Dennings fully understands #weekendproblems.
Want Slurpee but don't want to move to acquire Slurpee #weekend

— Kat Dennings (@OfficialKat) August 11, 2013