GQ Shows Its Male Appreciation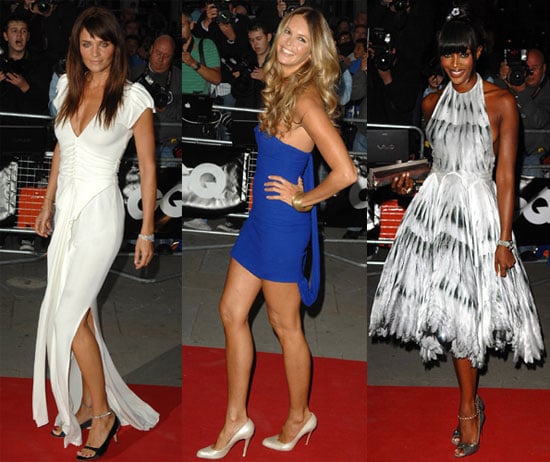 0
GQ Shows Its Male Appreciation
While the supermodels posed pretty on the red carpet, the likes of Michael Caine, Johnny Borrell and Kanye West were getting honored inside the UK GQ's Men Of The Year Awards last night. Orlando continued to show off that 'stache while Jude looked calm and happy, obviously having no idea the night would lead to his arrest. Madonna and Sir Elton John even finally decided to kiss and make up from their silly ongoing feud. Overall, it looks like a pretty fun party for all the attendees.
Lots more from the event including David Schwimmer, James Blunt and more so
Images include Elle MacPherson, Sir Paul McCartney, Kayne West, Naomi Campbell, Michael Caine, Jude Law, Lewis Hamilyon, David Collins, Madonna, James Blunt, The Edge, Orlando Bloom, Stella McCartney, Helena Christensen, Simon Pegg, David Schwimmer and Rosario Dawson.