George Clooney Donates $25,000 To Striking Writers
George Donates $25,000 to Help Striking Hollywood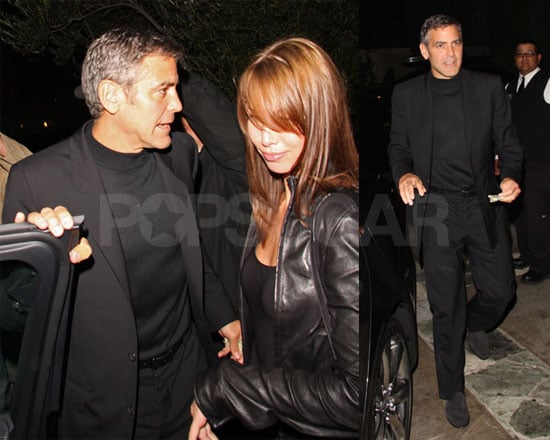 0
George Donates $25,000 to Help Striking Hollywood
It's been over a month since we saw George Clooney out with his girl Sarah Larson, but these two are still going strong. The two went on another double date with Cindy Crawford and Rande Gerber in LA on Saturday. Clooney's a jack of all trades in Hollywood these days and as a sometimes writer, he's getting behind his striking colleagues. He recently gave $25,000 to the Actors Fund, which provides emergency assistance to people in the industry, and says he plans to donate regularly encouraging fellow actors do the same. He told Variety:
"To people like myself, the strike is a forced vacation, but with the rhetoric high, and two other strikes looming, there is the fear that a prolonged strike can destroy people who make a living in this industry...My hope is that people who can afford it will take responsibility for this and help out. This felt like the right place, because the Actors Fund is the most inclusive. It helps writers, and everyone from craft services workers to agency assistants who have been laid off."
Leave it to Clooney to be the good guy. With the two sides of the strike going back to the negotiation table on November 26, hopefully they'll be able to come to a resolution soon. Until then, though, it's good to hear that George wants to help.
To see more of George including his Friday night out in all black too just