George Has a New Perspective on Enjoying the Oscars
Start Slideshow
ADVERTISEMENT ()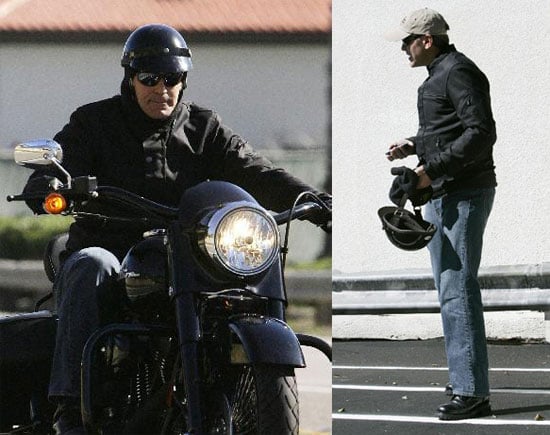 0
George Has a New Perspective on Enjoying the Oscars
The past few weeks, George Clooney has been all over the world witnessing and talking about some of the most scary, intense, and heartbreaking news stories of our time, but now he's back in LA and on his bike. And on Monday, when he put on his designer suit and made his way to the Oscars Nominee Luncheon, he was more than happy to take a load off his mind and just enjoy the moment. He said:
"It's kind of nice to be wearing a suit again. I'm happy to be here . . . Things like what's been going on [in the world], or what I've been experiencing the last few weeks, always puts things in perspective . . . You're able to go, 'God, this is really nice,' and not be as uptight about it. You have to accept it when people are nice to you and not worry about it when they're not."
We're ready to enjoy the Oscars as well, so hopefully they happen as planned even though the big Vanity Fair party was canceled yesterday. Either way, we're having fun here — so don't forget to fill out your Oscar Ballot for a chance to win some fabulous prizes.