George Starts a Wedding Rumor
George's fabulous home in Lake Como is often rumored to be the location of high profile celeb weddings. Brad and Angelina were first rumored to be getting married at his villa, and then Katie and Tom. George now seems to think he's uncovered the source of the false reports - he thinks a hotel was tipping off the media to increase their business. To solve the problem he's decided to start the rumor that he's getting married next year. Here's more: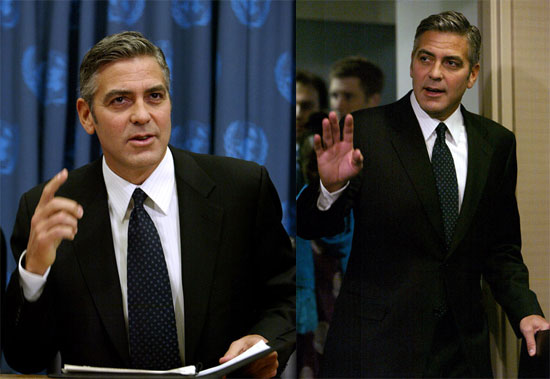 "It took us a while to figure it out but it was interesting. There is a very famous hotel on the Lake that shuts down from November through March and the last two years it's been sold out for weeks because the press thought someone was getting married at my place. "It was Brad and Angelina or it was TOM (CRUISE) and KATIE (HOLMES). That hotel was leaking the story." Clooney admits he initially played along with the ruse: "I set up 12 high-top tables and chairs on the lawn and the helicopters kept flying around for days." Clooney is even thinking about sparking rumours for 2007 himself - to keep his Italian retreat in the news and the local hotel busy: "I think the secret to actually getting away with a wedding at Lake Como is keep telling the press who's gonna be getting married there next year? "I should do it. That's it, I'm getting married there next year. Let's start the rumour now!"
We would love to see George settle down and get married for real. Until then, more pics of George doing good at the Save Darfur Coalition Press Conference at the UN with Don Cheadle so read more