George Zimmerman Verdict
Obama Responds to the Zimmerman Trial Verdict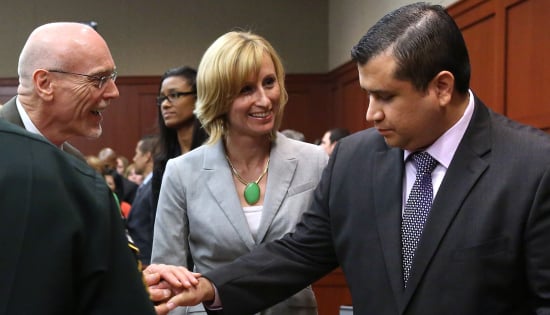 George Zimmerman has been in the national spotlight for almost a year and a half, and after more than 16 hours of deliberation, a Florida jury found him not guilty of second-degree murder or manslaughter in the shooting of Trayvon Martin. Zimmerman pleaded not guilty to charges of second-degree murder, claiming that he shot 17-year-old Martin in self-defense.
It's been a controversial case, particularly because after the February 2012 shooting, it took 44 days for Sanford Police to decide whether or not to arrest Zimmerman. Martin's family spoke out, calling for justice, and even Presiden Obama addressed the case during a news conference before an arrest had been made. Today, Obama responded to the Zimmerman verdict, saying, "The death of Trayvon Martin was a tragedy. Not just for his family, or for any one community, but for America. I know this case has elicited strong passions. And in the wake of the verdict, I know those passions may be running even higher. But we are a nation of laws, and a jury has spoken. I now ask every American to respect the call for calm reflection from two parents who lost their young son. And as we do, we should ask ourselves if we're doing all we can to widen the circle of compassion and understanding in our own communities. We should ask ourselves if we're doing all we can to stem the tide of gun violence that claims too many lives across this country on a daily basis. We should ask ourselves, as individuals and as a society, how we can prevent future tragedies like this. As citizens, that's a job for all of us. That's the way to honor Trayvon Martin."
The details of the Zimmerman case have been highly publicized in the past few weeks, with the monthlong trial streaming live and protestors speaking out on behalf of both Martin and Zimmerman. Since the verdict was announced, Rihanna, Lena Dunham, and other celebrities have chimed in with their opinions on the case.