Get All Your Breaking New From PopSugar on Twitter!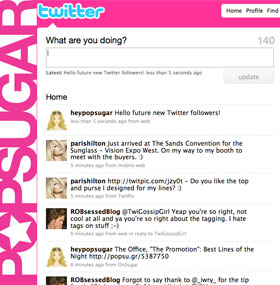 We're coming at you live all day with tons of breaking news that you need to know on our Twitter account! It's so easy to follow us — just sign up or log in to your Twitter account and follow HeyPopSugar by clicking here.
You can connect with us and ask questions all about your favorite celebs, as well as get news direct from the red carpet. We're reporting there as everything happens, so make sure to follow us on Twitter!