Get Intimate with The Beckhams
Start Slideshow
ADVERTISEMENT ()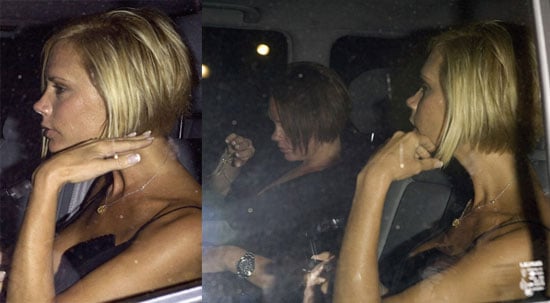 0
Get Intimate with The Beckhams
Victoria Beckham had a girls' night at Koi with her sister while dapper David dressed up to sign autographs after a Galaxy match in Toronto. Becks may still be sidelined, but he and Posh continue to make their mark in America. Their extremely popular his-and-hers fragrances called "Intimately Beckham" are finally coming to stores stateside. Posh is also showing her appreciation for America already. She said,
"I love the American attitude; it's very positive. I love the fact that everybody here seems very patriotic; I think that's a very strong positive message to send out for children. . . . There's so much for the kids to do. The weather's great. We are having such a wonderful time."
It's great to see that this family is embracing our culture, especially since David was a little wary about leaving Europe. We can't wait to keep seeing what these two have in store for us.
More of the beautiful Beckhams if you