Get Your Shirtless Votes in Before Round One Closes Tomorrow!
We narrowed down 64 of the hottest shirtless studs of the year, and now it's up to you guys to pick the 32 who will make it into the second round of our Summer Shirtless Bracket. These matches close tomorrow, and a few guys really need your votes! Here's a rundown on some of the men who need a few last minute rallies: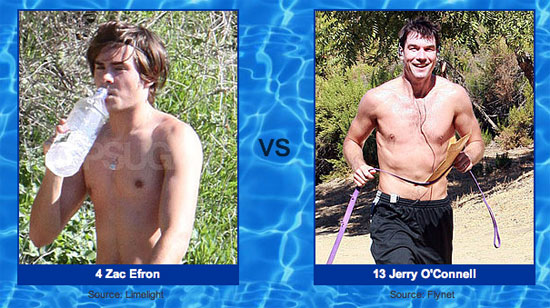 The round will close tomorrow at midnight  — make sure to fill out your ballots before then!