Get Your Votes in For the Final Four in Our Bikini Bracket!
Get Your Votes In For the Final Four in Our Bikini Bracket!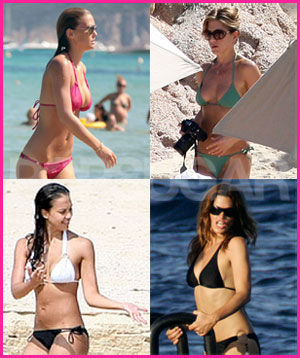 We're down to only four remaining contestants in this year's Summer Bikini Bracket, and time is running out to select the final two! In a quick rundown of the current matchups, we have:


Jennifer Aniston vs. Jessica Alba: Jennifer might have the clout at the box office, but in the battle of the actresses it looks like Jessica has a significant lead.
Bar Refaeli vs. Cindy Crawford: When it comes to the models, experience doesn't seem to be the deciding factor — Bar is ahead of Cindy by an almost three to one ratio.
There is still plenty of time to change the outcomes, so make sure to log in and complete your bracket before the poll closes on Monday at midnight. You'll be entered to win an iPhone — check out the official rules here!