Gisele Bundchen Left Off Maxim Hot 100 List
Is Gisele Bundchen Losing Her List Status?
Start Slideshow
ADVERTISEMENT ()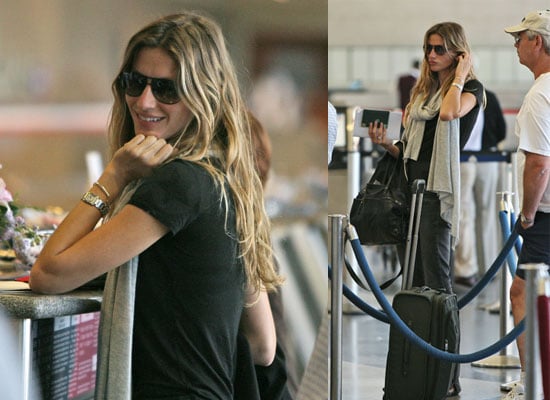 0
Is Gisele Bundchen Losing Her List Status?
Gisele Bundchen flashed a smile and her perfectly tussled hair checking in at LAX yesterday afternoon. While there always seems to be a raging debate on this highest paid supermodel's hotness, it still seems a little shocking that she didn't make Maxim's Hot 100 this year at all. Whaaa? To add insult to injury, she and Tom were knocked out of the top spot of InTouch's buffest couple list by Justin and Jessica. Maybe landing a spot on this year's PopSugar 100 could help nurse any bruised ego.
In order to help vote her up, make sure to check out the celebrity profile pages and become a fan and vote on the 5 factors: likability, talent, looks, class and style. Then stay tuned to see where she lands on the 2nd Annual PopSugar 100!