Gisele Bundchen and Tom Brady at a Boston Park | Pictures
Another Adorable Outing For Gisele, Tom, and the Kids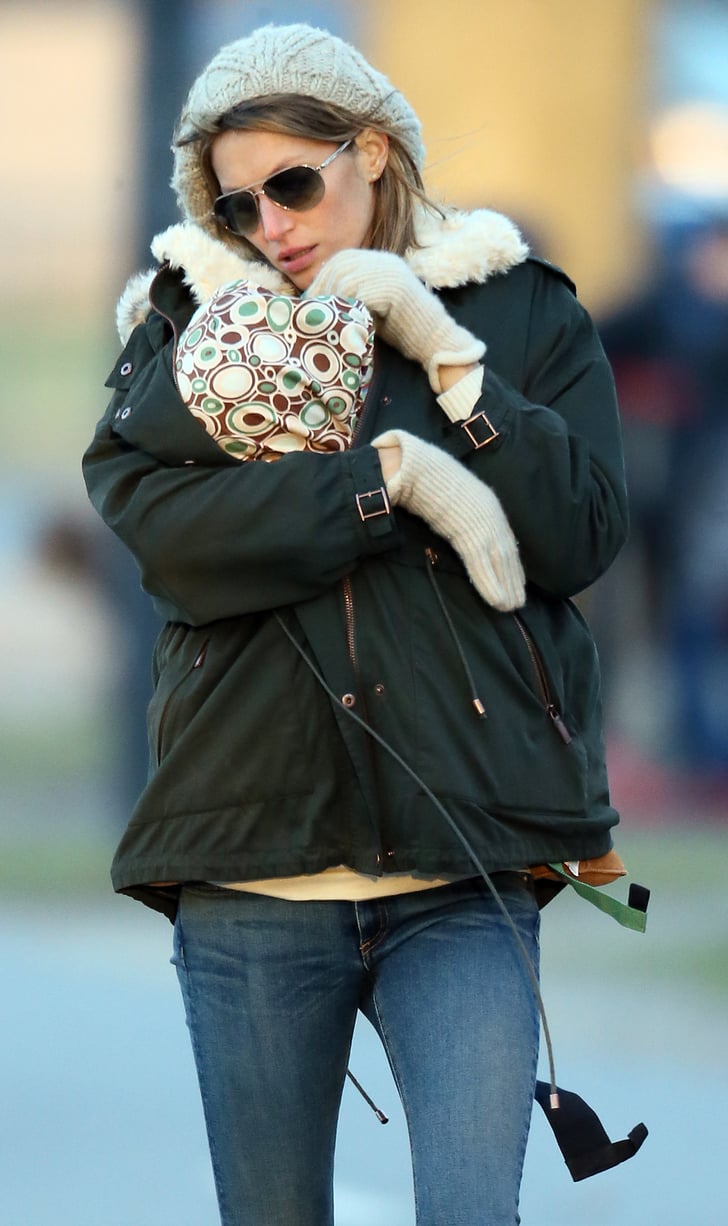 Gisele Bündchen and Tom Brady got an early start on their son Benjamin's birthday in Boston on Saturday, taking their three children for a playful outing at a park near their home. The supermodel held her daughter, Vivian, close during a stroll on the sidewalk, as Tom rode mini scooters with his boisterous boys, sharing the handle with the bundled-up birthday boy, who turns 4 on Monday.


The family also fit in time to hit the playground, where Tom held Benjamin in his arms, as Gisele and Vivian looked on. The Brazilian mom snapped an Instagram photo of their pretty view, sharing it with a caption in both English and Portuguese: "Good night! Boa noite!" The sweet family day marked the latest in a series of Bündchen-Brady family outings. Tom hit a dad home run when he played baseball with his sons last month. Tom, Gisele, and the kids also enjoyed a picture-perfect day in NYC, during which the photogenic family looked like they stepped out of a magazine editorial.
Speaking of photogenic, Gisele is one of five hot moms in our Sexiest Woman of the Year poll, and with your vote, she just might win the title!
Keep reading for more of Tom and Gisele's family day.