Gisele Bundchen and Tom Brady in Halloween Costumes
Gisele and Tom Totally Nailed the Halloween Couple Costume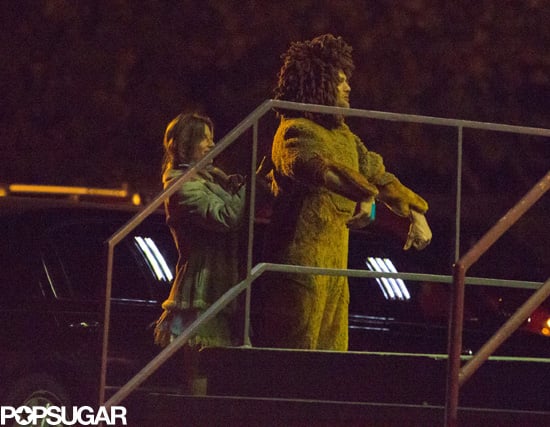 Gisele Bündchen and Tom Brady put their adorable couple's Halloween costume on display when they attended a private holiday bash in Rhode Island last night. Gisele went as a sexy Dorothy from the Wizard of Oz while Tom kept warm and coordinated with his wife in a Cowardly Lion ensemble. Despite going all out on their costumes, the couple did favor comfort over staying in character, with Gisele wearing loafers before changing into her ruby heels and Tom opting to zip into his full-body costume only until he was outside of the party.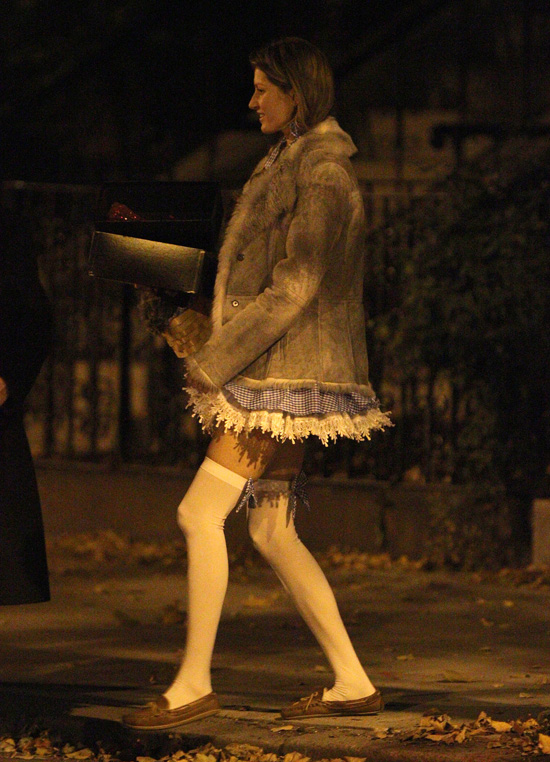 Keep reading to see more photos of Gisele and Tom's Halloween costumes.
While Monday night's costume party looked like an adults-only affair, Gisele and Tom had a family day on Sunday when the model mom took her kids to the Patriots game in Foxborough, MA, to watch Tom play.