Gisele Bundchen and Tom Brady in NYC With Benjamin
Is This a Photo Shoot or Real Life?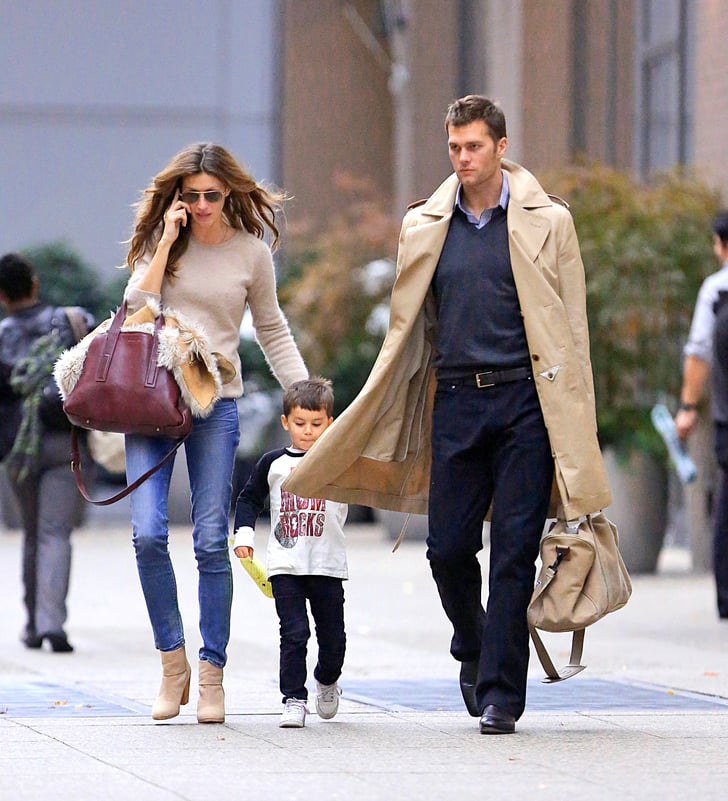 Tom Brady was buttoned up in a sweater and trousers while walking with his wife, Gisele Bündchen, and their son, Benjamin, in NYC today. Gisele, wearing a pair of Rag & Bone ankle boots, chatted on her phone while Tom held on to Ben's hand. The photogenic family looked like they came straight out of a fashion editorial, and we're really loving Ben's "My Mom Rocks" t-shirt, because let's face it — she does.
Gisele and Tom are back in the Big Apple after going on a tropical getaway this past weekend. The couple, who reportedly traveled to the Caribbean, hit the beach with their baby daughter, Vivian, and shared photos of the sweet day on Instagram. Gisele also posted a pair of sexy snaps in her bikini, saying, "Wishing you all much love!" The relaxing vacation came during a bye week for Tom and his New England Patriots, who are set to return to the field on Nov. 18 in a game against the Carolina Panthers.