Is Gisele Ditching VS for H&M?
Is Gisele Ditching VS for H&M?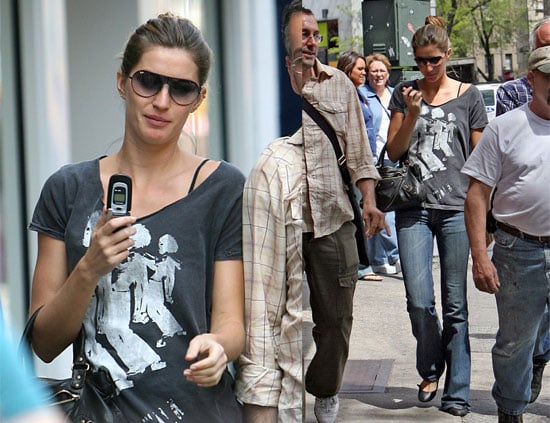 0
Is Gisele Ditching VS for H&M?
Gisele was looking pretty laid back while out and about in NY the other day. Last week we were surprised to hear she isn't renewing her contract with Victoria's Secret, especially since she's always been one of the most famous Angels. One rumor on her departure is that she wanted a clause in her new contract releasing her from any shows with her ex Leo's new girlfriend Bar Refaeli. Some others are saying it's due to weight gain, but we doubt that. Now, Page Six is reporting that Gisele wanted out so she can start a new lingerie line with H&M. Apparently she had to wait until her contract with VS was over before finalizing her plans. That last one seems like the most plausible. Considering the success of celebrity clothing lines these days, we bet this one from Gisele would be a hit, too!