Gisele Is The One For D&G
Gisele Is The One For D&G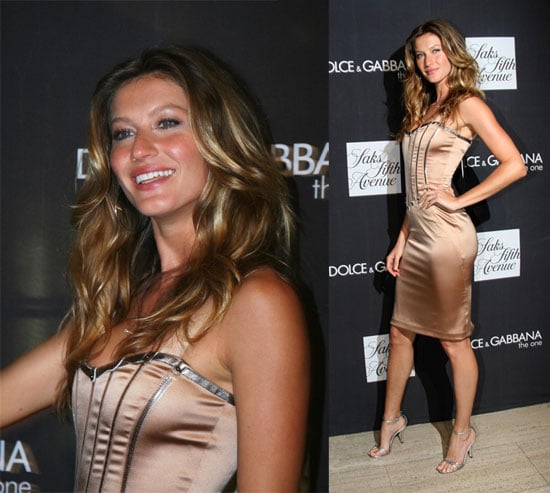 0
Gisele Is The One For D&G
Gisele was looking flawless in her hip hugging Dolce & Gabbana dress at the launch of their newest fragrance at Saks in NYC yesterday. The new scent called "The One" is being marketed for the "ultimate diva." When asked if she is a diva herself, Gisele said,
"What do you think? No, really, when Domenico and Stefano called me about this project, they said they were looking for a strong, confident woman—someone who's comfortable in her own skin and sexy, but not too sexy, because there's a fine line. This woman, she's more glamorous than me, but I felt flattered that they still think of me as 'the one' after having worked together for ten years."
While Gisele may still be a top model in the eyes of the top designers, word is things with Tom Brady may be on the rocks. Page Six is reporting the couple is fighting and tension is rising as Tom's ex is expected to give birth on Friday which also happens to be Gisele's birthday. Talk about crazy timing. At least she's keeping busy, she might even appear in U2's latest video.
Lots more pics of Gisele looking fabulous in D&G, so just