Giveaway For $5000 and PopSugarTV Profile
Tell Us How You Stand Out For the Chance to Win $5,000!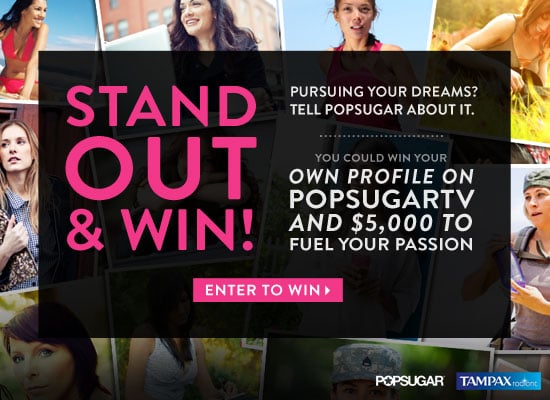 We want to hear from you.
We love learning from our readers and want to know more about you, what inspires you, and what you're passionate about. Whether it's starting your own business, pursuing a new career, running a marathon, or even planning a travel adventure — we want to hear about it!
Upload an image of yourself, tell us what you're passionate about, and share how you're already working toward realizing your dream. You could be the lucky winner of $5,000 to fuel your passion and your own profile on PopSugarTV!
What are you waiting for? Share your story now.
Official Rules