Glee's Jessalyn Gilsig Reacts to Heather Morris's Baby News
Heather Morris's Glee Costar Jessalyn Gilsig Says She'll Be an "Amazing Mother"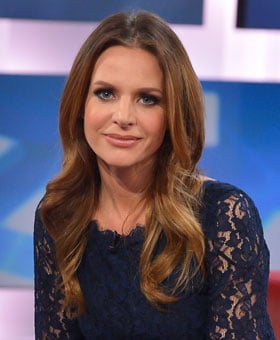 Glee's Heather Morris is reportedly expecting her first child with her longtime boyfriend, and Heather's former costar Jessalyn Gilsig told us she couldn't be happier for the pair!
"Oh, she's going to be an amazing mother. She's a fantastic, fantastic woman," Jessalyn said when we shared the news with her during her visit to our LA studios yesterday. "That's a lucky baby."
Stay tuned for our interview with Jessalyn, who is currently starring in Vikings on The History Channel, later this week!