Glee Stars Dressed as Elves in Christmas Episode
Lea Michele Is Santa's Little Helper on the Set of Glee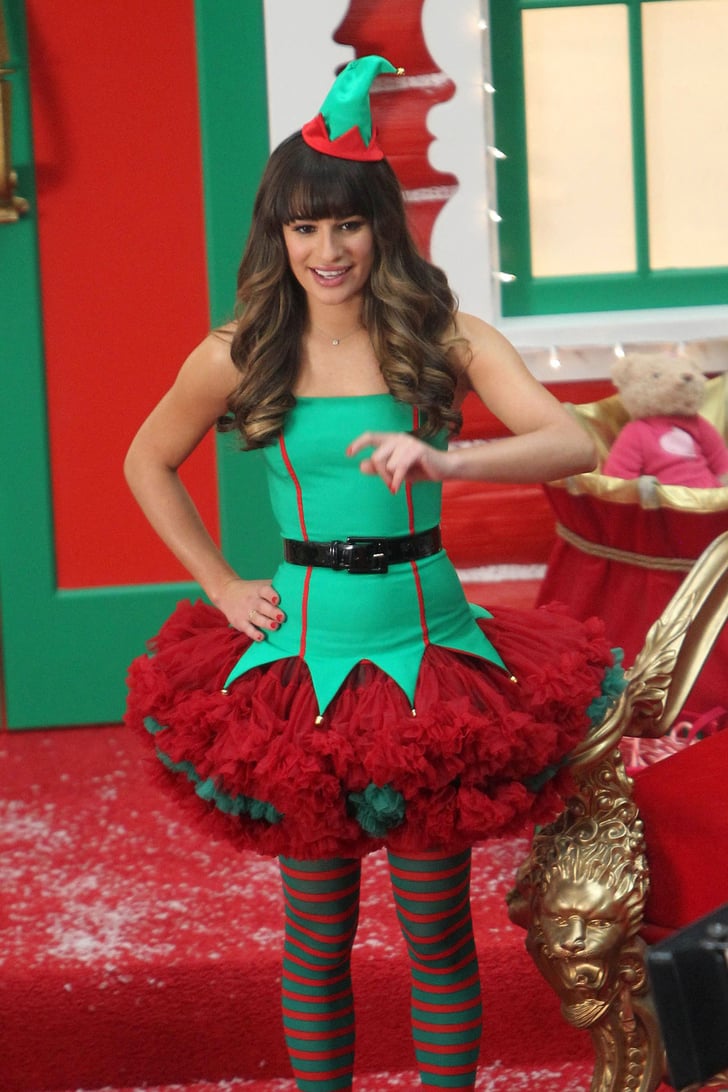 We just started counting down to Thanksgiving, but it's beginning to look a lot like Christmas on the set of Glee! Lea Michele, Naya Rivera, and Chris Colfer filmed a scene for the show's Christmas episode in LA Thursday, and the harmonic trio was decked out in elf costumes, complete with striped red-and-green stockings and pointy booties.
The scene provides more questions than answers about plot twists in the upcoming episode. For instance, Rachel just scored a gig on Broadway. So why is she elfing it up on what appears to be a Christmas mall set? The characters are either part of an elaborate production or trying to earn some hard cash for the holidays. And who is playing the mysterious Santa, whose face is hidden from our view? We'll have to wait until the episode airs next month to know for sure.
In the meantime, last night's episode of Glee, "A Katy or a Gaga," found the cast visually channeling Katy Perry and Lady Gaga while performing their biggest hits. The pop extravaganza marks a return to form for the cast. The show has been on hiatus since the somber farewell to Finn, Cory Monteith's character, aired last month. Cory has been in the hearts and minds of the cast while filming their first season without him. Lea recently revealed to Elle that she recorded a song dedicated to Cory for her forthcoming debut album.