Golden Globes Red-Carpet Viewing 2013
Join Us For Our LIVE Golden Globes Red-Carpet Viewing Party!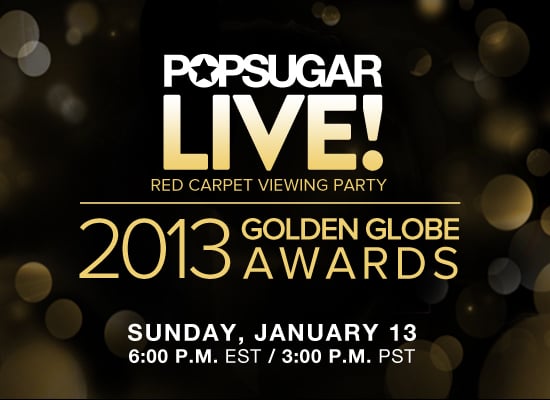 It's almost time for the big event — the Golden Globe Awards! We'll be on the scene at the Beverly Hilton, and we want to share the night with you. Today, we will be hosting a Golden Globes viewing party, breaking down our favorite stars' hottest looks right as they walk down the carpet, who we think should win, and the show moments we can't wait for. Our POPSUGAR editors and reporters Allison McNamara, Shannon Vestal, and Lindsay Miller will be joined by a host of experts throughout the night. Join us right here on POPSUGAR starting at 6 p.m. EST/3 p.m. PST to catch all the action!
Watch Now!