Goldie Doesn't Approve of Owen?
Goldie Doesn't Approve of Owen?
Kate and Owen may be meeting up for secret rendezvous, but apparently Goldie is not happy about it. The mother daughter duo are super close so this is bad news for Owen. L&S reports: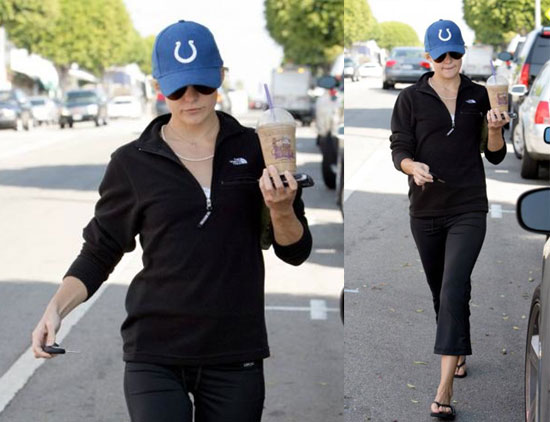 An insider says Kate's mom, Goldie Hawn, 60, is having difficulty welcoming Owen, 37, into her close-knit family. In fact, she's been trying to persuade Kate, 27, to reconcile with estranged husband Chris Robinson, says the insider. And without Goldie's stamp of approval, the friend says, "there's no way things are going to work out in the long run, no matter how Kate and Owen feel about each other. He has a lot of work to do." But Kate's holding out hope. The friend says it took Chris a long time to win over Goldie.
Maybe this is why Kate is going on solo coffee runs these days. For more pics of cute Kate, read more