Good Luck Good Luck Chuck
Start Slideshow
ADVERTISEMENT ()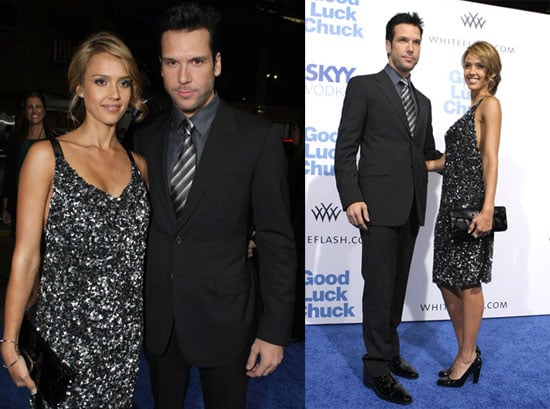 0
Good Luck Good Luck Chuck
Last night Jessica Alba and Dane Cook came out to premiere their new comedy Good Luck Chuck in LA. The actress just arrived home from her trip on the east coast promoting the movie and talking about how exciting it was for her to venture into comedy. Dane looks like he has dyed his hair darker and it doesn't really suit him. Neither does the suit. I prefer Dane casual. As for the movie in general, it's not screaming blockbuster but who knows - maybe a good laugh is exactly what everyone needs this weekend. Will you be going to check out the movie?
To see more pics of Jessica, Dane, Eddie Murphy, Debbie Gibson (random much?) and more just
Images include Jessica Alba, Dane Cook, Deborah Gibson, Tracey Edmonds, Eddie Murphy, Lonny Ross, Chelan Simmons, Dan Fogler, Troy Gentile and Mark Helfrich.