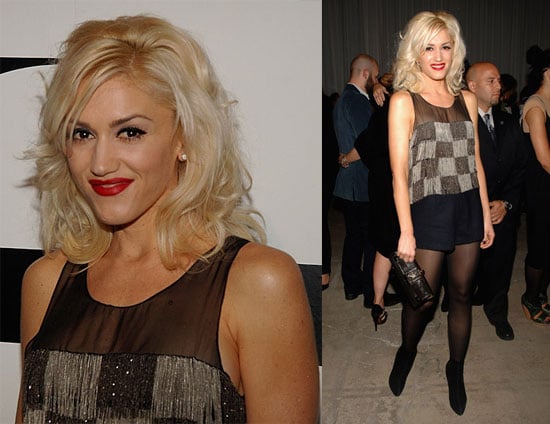 0
Gwen Is Just One of the Stylists
Gwen Stefani was wearing her designer hat, but looking every bit the pop star at the launch party for Style.com's new book, Stylist: The Interpreters of Fashion in NYC last night. After spending all day with her little man and his new friend, Gwen was by herself to schmooze and talk shop with her contemporaries. Also there for the event was the one and only Anna Wintour — I wonder what she thought of Gwen's shorts/tights ensemble. Gwen and her family are enjoying their time in NYC, but at the end of the week it's time to head back West. She's performing in Vegas on Friday before she and her bleached blonde hair and red lipstick perform a string of shows in her home state of California.
To see more from the party including Anna Wintour, Zac Posen, Anna Sui and Ally Hilfiger (remember Rich Girls??) just
Images include Gwen Stefani, Anna Wintour, Zac Posen, Anna Sui, Ally Hilfiger.