Gwen Winds it Down for New Single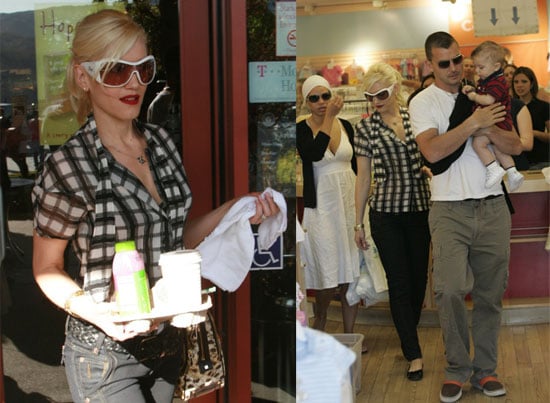 0
Gwen Winds it Down for New Single
Gwen and the gang took a little vacation to Palm Springs this weekend. We already told you she's gearing up for her world tour this spring and apparently it is going to be quite flashy. Gwen, however, decided to tone things down for the latest single, 4 in the Morning. The new video, which she shot on Friday will focus mostly on Gwen pacing in front of a camera. Here's more:
"I just really want to focus on the lyrics," Stefani told MTV News late last month, "and not so much on the styling or anything. It's just really more about the emotion of the song. It's going to be one of those videos that everything happens on-set, really."

"It's a song that really defines a moment for me," Stefani said, "although I wrote it over several moments in my life. I had originally started it before I got pregnant, and then I threw it away, and then I found it again after I had Kingston, and I started listening to it and I was like, 'Oh my God, this song is really good!' "

"It gives me a little wave of like 'ooh!' " she said, "a little ping in my heart, because it's my favorite song off the record. I haven't been able to figure out why exactly, but it's just one of those songs that I want to rewind and rewind. It's the one you can put in your car late at night and sing really loud."
For more pics of the family at what looks like Babies R' Us (Stars, they're just like us!) just