Gwen's Working Hard on Her Body
Gwen's Working Hard on Her Body
Gwen was on Ryan Seacrest's show this morning to dish about working out and enjoying baby Kingston. Gwen admits that dropping the baby weight wasn't an easy task and she is still working on it 5 months later. We like Gwen as a mom better than all the other roles she plays. Here's more from her interview this morning: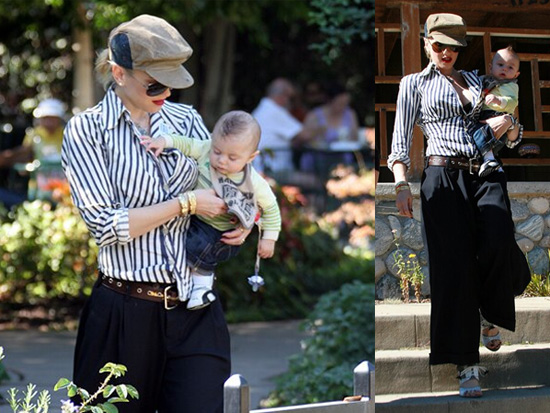 "That's been really hard," she said of losing the weight. "But it's almost gone." Stefani said she's still nursing and that her exercise regimen includes jogging regularly. "I've just been eating healthy," she said, adding, "I cheat every day at least once."

"I'm excited to go out there and have the baby on the outside," said Stefani, who announced her pregnancy during her last tour. Of Kingston, Stefani said: "He's the greatest thing in the world. There was no transition. It was just like, 'Where were you?' "

Stefani – who designs her own clothing line, L.A.M.B. – told Seacrest (after his admission that he admires Kingston's faux-hawk) that she enjoys dressing up her son. "He finally has enough hair to do something with it," she said. "I was trying to give him some cooler looks."
More pics of the always stylish Gwen showing off her hot bod and Kingston's cool mohawk so read more