Gwyneth's New Estee Lauder Collection
Gwyneth's New Estee Lauder Collection
Gwyneth looked fabulous last night at the All That Glam party in Moscow. The actress showed a lot of leg with her spectacular short dress. We're not the only fans of Gwyneth - it looks like Estee Lauder continues to be a big fan of hers as well. They just announced that they will be launching a new bath and beauty collection inspired by Gwyneth. Here's more: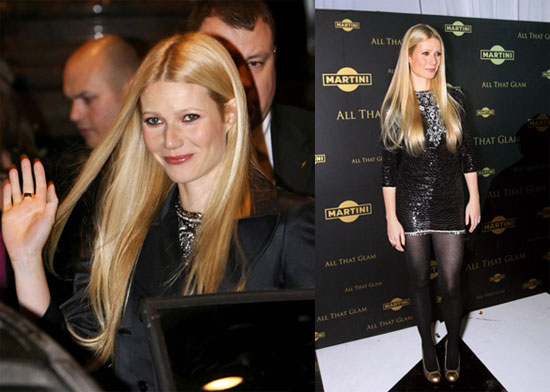 "When I can indulge, it's usually with the simplest of pleasures," says Gwyneth Paltrow. "I enjoy a nice, hot bath with bath salts and surrounded by tea candles. It's very relaxing, like a mini-spa at home."

The collection line under the name "The new pleasures by Gwyneth Paltrow" was created based on Gwyneth Paltrow's sophisticated and modern esthetic, the company said.

The 75 ml spray bottle with frosted ballerina pink covering and a beautifully chic gold label is priced at $74.83. The new collection is a part of the company's Estee Lauder fragrance line. Estee Lauder will be donating a minimum of $500,000 from sales of items in this collection for breast cancer research.
We love that Gwyneth is all set to help with a good cause. For more of a stunning Gwyneth just read more