Gwyneth Paltrow Lost in Translation
Gwyneth may split her time in London and the states since she married Chris Martin, but she still remembers where she comes from. Once again Gwyneth is on the defense for being misunderstood. She recently has come under fire for supposedly telling a Portuguese newspaper that, "The British are much more intelligent and civilized than the Americans." And evidently she is "deeply" upset because she said that her comments were lost in translation. She's now determined to set the record straight. People reports: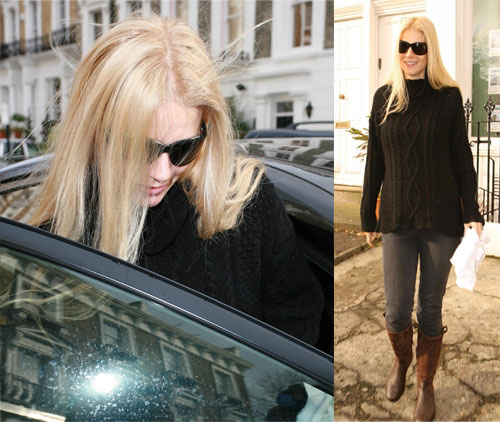 "I felt so upset to be completely misconstrued and I never, ever would have said that," says the 34-year-old Oscar winner. "I definitely did not say that I think the British are more intelligent and civilized than Americans. I am a New York girl, that's how I always think of myself and see myself."

As for where the quotes came from, Paltrow says she did not give an interview to the Portuguese daily newspaper, though she did give a press conference – in Spanish – for an endorsement she did in Spain.

"This is what I said. I said that Europe is a much older culture and there's a difference. I always say in America, people live to work and in Europe, people work to live. There are positives in both," says the actress, adding, "Obviously I need to go back to seventh-grade Spanish!"
She also said she was proud to be an American. Gwyneth keeps getting herself into these types of messes. Perhaps it's time to get a translator!