HBO Brings Out Big Guns Before Heading to War With Pacific
HBO rolled out the red carpet last night for the LA premiere of The Pacific, the Steven Spielberg and Tom Hanks produced war miniseries that starts airing next month. True Blood heartthrobs Ryan Kwanten, Alexander Skarsgard, and Stephen Moyer were all in attendance though Michelle Forbes filled in on the arm of Stephen in the absence of his fiance Anna Paquin. Alexander was a welcome face at New York Fashion Week events earlier this month, though his recent frequent date Kate Bosworth sat out yesterday evening's party as well. Cutie newcomer to the HBO family How to Make It in America's Bryan Greenberg was there to return the support after recently premiering his own show in NYC.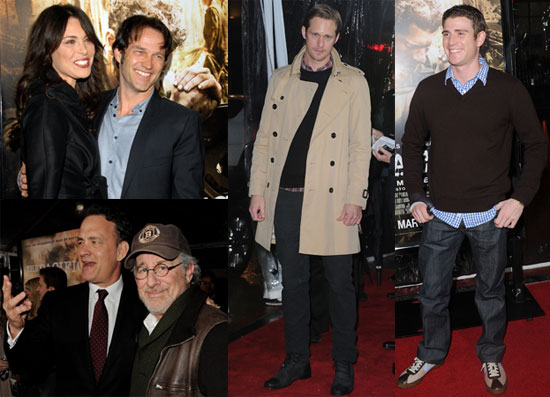 More photos from The Pacific premiere so read more.
Images include: Ryan Kwanten, Tom Hanks, Gilles Marini, Alexander Skarsgard, Steven Spielberg, Bryan Greenberg, Bill Paxton, Stephen Moyer, Michelle Forbes