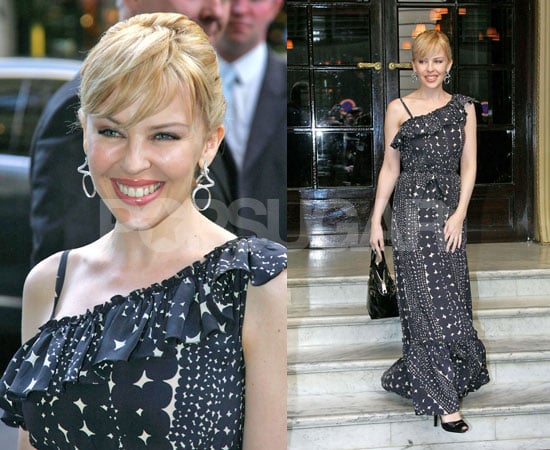 Kylie looked amazing the other day all decked out at the Galliano fashion show in Paris. But she always looks fabulous, that's why she was recently deemed the World's Best Dressed Woman. It's no surprise then that H&M chose her to be the face for their new appropriately named H&M Loves Kylie beachwear campaign. The best part is that it isn't all about glamour - a portion of the proceeds will also go to charity. Here's more:
H&M said 10 percent of the revenues from the "H&M Loves Kylie" line, available from mid-May, would be donated to the charity WaterAid which provides clean water and sanitation.

"It has been a great experience to work with H&M on creating this summer range," Minogue said in a statement. "To me it is all about summer indulgence, effortless chic and lots of fun."
Beachwear is so perfect for Kylie: she's Australian, she's blonde, she's gorgeous! We can't wait to get our hands on some of her new chic gear! Between Kylie, Madonna and Viktor & Rolf, H&M seems to have all the bases covered.
For more pics of the show including John Galliano, Anna Wintour and Audrey Marney just