Halle Bares Her Berry Belly in InStyle
Start Slideshow
ADVERTISEMENT ()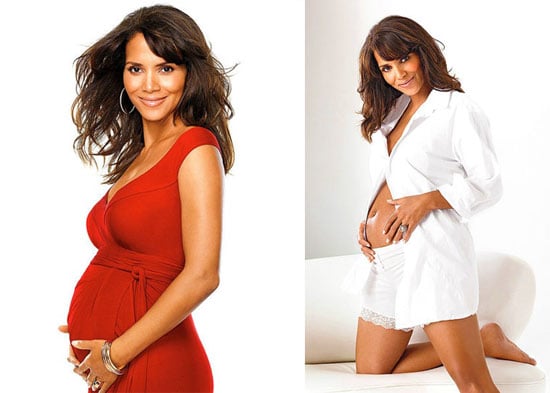 0
Halle Bares Her Berry Belly in InStyle
We already got a peek at the cover of this month's InStyle, but inside there's so much more. Besides the requisite pregnant belly shot, Halle shows off her chic maternity style, and Lil shows us how to get her look. Halle opens up about everything from getting ready for motherhood to bonding with Gabriel, and she even dishes about superpowers and nudity. Here's more:
On getting ready for baby: "I've been checking out eco-friendly disposable diapers. I have this little teddy bear that I diaper!"
On relaxing: "I used to relax with a glass of wine. Now a good massage goes a long way to help me de-stress and detox."
To see what else Halle says about Gabriel and nudity just
On golfing with Gabriel: "When someone is your life partner and he really cares about something, it's important to care about it as well, you know? So I started taking lessons and got bitten by the bug. He's much better than I am. But it's still something we can do together and be competitive — not just with each other. Which makes it a fun time. Nobody throws any golf clubs and gets all upset!"
On having a superpower: "If I could have a superpower, like the X-Me, it would be teleporting. One day I'd be in LA, then, all of the sudden, I'd be in Rome. Or I'd love to go to five different countries in a day. That would be fantastic."
On nude scenes: "I did one and I'd do more, if it was instrumental in bringing the character to life. I'm really comfortable with my body."
It sure does look like Halle is comfortable with her body, even as she goes through so many changes being pregnant. It will be interesting to see how she feels at the near end of her pregnancy and afterwards as well.