Halle Berry Gives Birth to Baby Girl
Halle Berry Has A Baby Girl!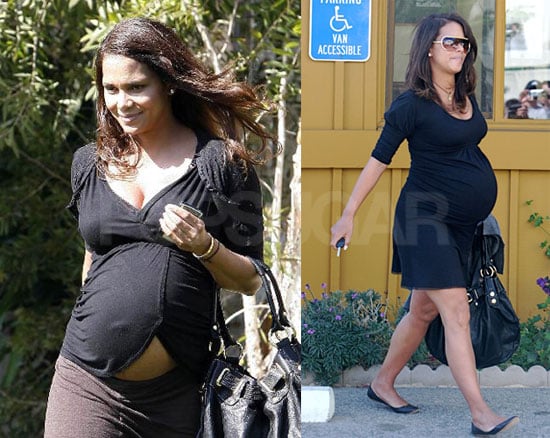 0
Halle Berry Has A Baby Girl!
Halle Berry's rep confirmed that the actress gave birth to a baby girl earlier today! Pregnancy certainly hasn't slowed her down and this weekend was no exception. Halle showed off her huge bump and love for fitted maternity clothes while leaving a friend's house on Friday and then dining at Alegria on Saturday. Halle and Gabriel's new daughter arrived Sunday morning at Cedars-Sinai Hospital and all supposedly went well. So far no name has been released. Congrats to the happy family.
Lots more of a very pregnant Halle so