Is Halle Berry Really Pregnant?!?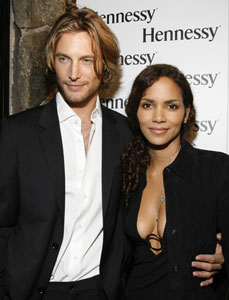 Halle Berry's been labeled pregnant when she just rocks a flowy dress more times than I can remember, but TMZ is claiming that this time she really is. They say that plans for Tulia, her upcoming movie, to start filming in October have been thrown out due to the fact that she is already three months along.
Obviously at this point it's all speculation and rumors and we will (semi) patiently wait for her to confirm or deny (um, yeah, any day now Christina). That being said, if it is true:
a) Congratulations!
b) Between Halle and Gabriel that's going to be one amazingly gorgeous child!
UPDATE: Halle confirmed it to Access Hollywood and issued the following statement (with a bit of a math problem?): "Yes, I am three months pregnant! Gabriel and I are beyond excited, and I've waited a long time for this moment in life. Now the next seven months will be the longest of my life!" Yays.