Halle, Sharon & Bar Celebrate H&M's Newest Designer
Halle, Sharon & Bar Celebrate H&M's Newest Designer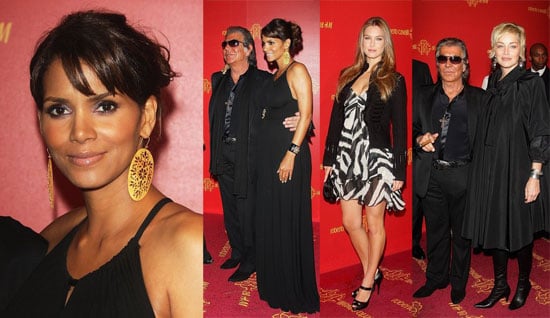 0
Halle, Sharon & Bar Celebrate H&M's Newest Designer
Roberto Cavalli had a nice entourage of ladies to help him launch his new H&M collection in Rome last night. Halle showed off her bump a little more than she did the other night in London, but she decided to keep some of her other assets covered up this time around. Sharon Stone managed to somehow look pregnant as well, while Leo's ex girlfriend Bar looked like the gorgeous model that she is. We think the collection looks pretty awesome, but check out Fab's sneak peek and decide for yourself.
Lots more images from Cavalli's event including more of Halle, Sharon and Mira Sorvino so
Images include Eva Cavalli, Roberto Cavalli, Halle Berry, Sharon Stone, Bar Refaeli, Mira Sorvino.