Harry and Lindsay Are Taking a Breather
Harry Morton is not used to the limelight. However, dating Linsday Lohan is not a way to stay under the radar. Harry is finally speaking out since their rumored break-up and he's blaming the pressure from the press for their split. He is not saying they are over, they are simply taking a break. Sound familiar? Here's more: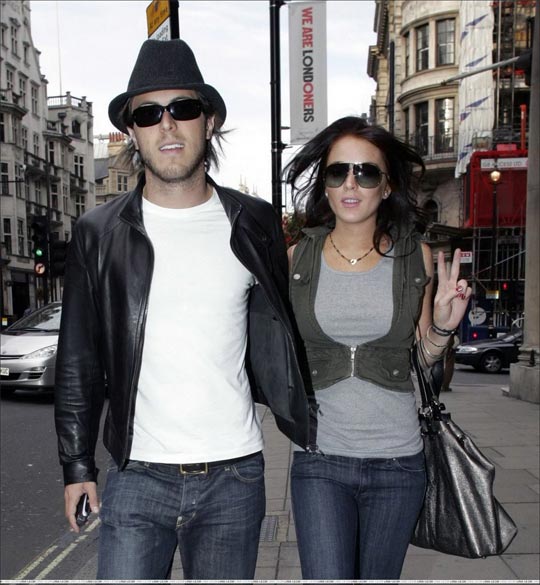 "We're just sort of taking a little breather right now and slowing things down," the restaurateur, 25, tells TV's Extra in an interview set to air Thursday night. "A lot of people started saying we're engaged. It put a lot of pressure on things. … We need a little space."

Morton also said he'd had a hard time dealing with being in such a high-profile relationship. "The media getting involved always makes it more difficult," he tells Extra. "I'm a very private person. I'm sure she has dealt with it for years, (but it) puts a lot of pressure on me."

Nevertheless, Morton says of Lohan, "I have nothing but the utmost respect for her."
Clearly LL has been handling the situation differently. She was not holding back the other night with Stavros. Looks like Harry is once again being the mature one in the relationship while LL is speaking out by wearing messages on her hats.