Has Lindsay Moved On with Stavros?
Wow! After being dumped by Harry Ms. Lohan is in a super bad mood. While being escorted out of Dragonfly this weekend, LL told the photographers to "f*** off and die." Her rep credits this comment to poor LL just being tired of all the attention, but maybe it's because she got caught making out with Paris' ex-man Stavros...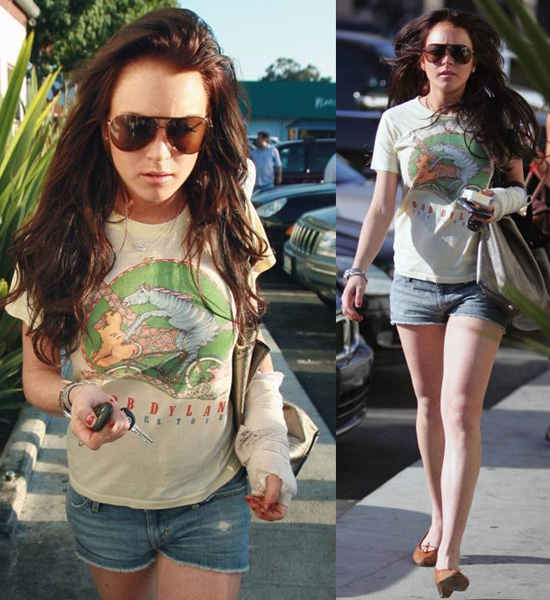 TMZ originally printed, "Lindsay Lohan was spotted with Paris Hilton's ex boyfriend, Stavros Niarchos, Sunday night at Dragonfly in Hollywood," but that story has now been pulled. An earlier one even said they were caught making out. Was the story wrong, or did LL's people make TMZ edit it? Why did LL leave the club hiding behind a sheet? Click here to watch the video and decide for yourself.
UPDATE: Looks like TMZ has updated their story with more evidence of Lindsay and Stavros' night together. Here's more:
Though Lindsay went to great lengths not to be seen with the Greek shipping heir outside the nightclub -- hiding behind a sheet and telling photogs to "f*** off and die" -- the two were all smiles when spotted together earlier that night. Lohan and Niarchos were photographed looking very flirtatious while hanging out at the Chateau Marmont, Lindsay's home, before heading to a concert at Dragonfly.
Lots more pics of LL in her short little shorts so read more